tl;dr Summary: Last week was a mixed week for crypto adoption. High-end designer brand Gucci announced that it is to start accepting crypto payments in the US, with the pilot to begin in five 'flagship' locations later this month. Just a few days prior, Wikimedia, the foundation behind the Wikipedia website, decided to end its 8-year crypto donation programme after a community vote.
Italian luxury designer brand Gucci has announced it will accept crypto payments in US stores. The service is set to begin later this month, starting in five flagship stores across the nation, before expanding to all US stores later in the year.
Payments will be facilitated by crypto payment service provider Bitpay. Customers will be able to pay in a choice of fifteen digital assets, including five stablecoins and ten cryptocurrencies. Alongside bitcoin ($BTC) and ether ($ETH), Bitpay's list of accepted currencies includes popular 'meme coins' such as shiba inu ($SHIB) and dogecoin ($DOGE).
To pay in crypto, customers will be sent an email with a QR code. This can then be used to initiate payment from their digital wallet. Gucci will convert the received crypto immediately into US dollars. In a novel move, customer refunds will also be available in cryptocurrency. Previous designer brands that have accepted crypto payments have shied away from this strategy, given the volatility of the crypto market, offering refunds in store credit only.
This is not Gucci's first venture into the world of web3. The company was the first luxury brand to launch an NFT, with the eponymous short film 'Gucci' selling for $25,000 in June 2021. Proceeds from the sale were donated to UNICEF to support their work in the COVID-19 pandemic. The brand has since launched two further NFT projects, Supergucci and 10KTF Gucci Grail, both of which entitle holders to exclusive benefits such as being able to pre-order new collections. Gucci also owns digital land in metaverse platform The Sandbox ($SAND) and has a discord server run by its very own web3 team.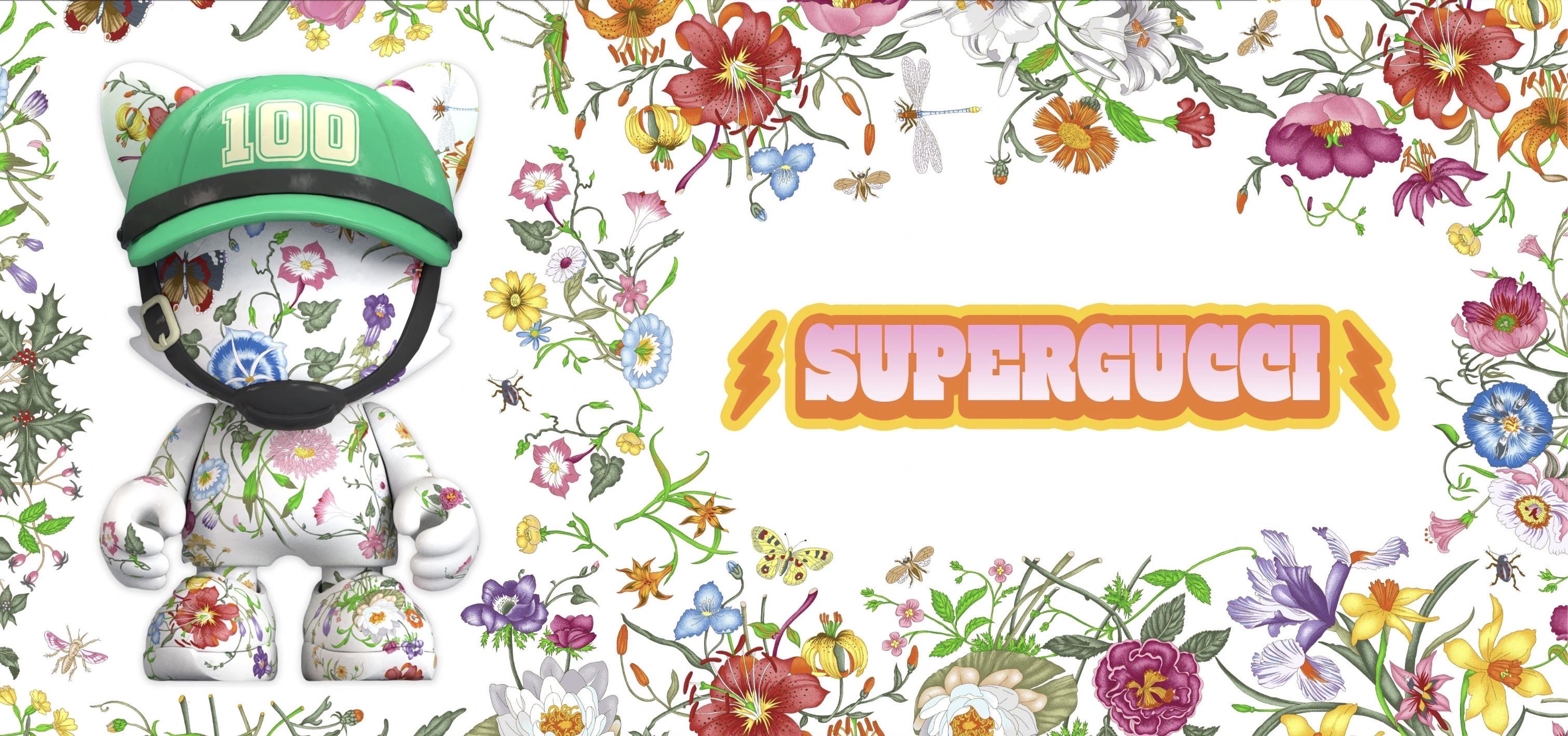 Gucci president and CEO Marco Bizzarri discussed this latest move in Vogue Business, stating;
With bitcoin ($BTC) falling over 50% from the all-time highs of November 2021, crypto enthusiasts take encouragement from the news of ongoing crypto adoption. Earlier this month, luxury fitness brand Equinox announced that they would be accepting crypto payments in New York City. Further from the luxury end of the spectrum, household names such as Microsoft, Whole Foods, Starbucks and The Home Depot all now facilitate cryptocurrency payments in the US.
The journey to widespread adoption is far from plain sailing, however. Tesla famously stopped accepting bitcoin ($BTC) payments in 2021, with CEO Elon Musk citing environmental concerns. Musk has stated that they will 'most likely' resume the service in the future, and the company has since started accepting Dogecoin ($DOGE) as payment for certain items on their merchandise store.
Last week, Wikipedia followed Tesla's lead, putting an end to their crypto-donation system that had been running since 2014. Wikimedia, the non-profit foundation behind Wikipedia, made the decision after a community vote backed the idea. The proposal was initially submitted by community-member Molly White, who argued that the foundation's acceptance of crypto payments does not align with the publicly stated environmental goals of Wikimedia. Environmental concerns surrounding bitcoin are highly controversial, and Wikimedia have stated they will "continue to monitor the issue," keeping the door open for a potential return of digital payments in the future.